Complete Story

04/22/2021
GSACEP Updates - April 21st 2021
Chapter Updates
Election Results
We are excited to announce the winners of the 2021 GSACEP Board of Directors Election. Please welcome your new Chapter officers:
Councillors

Amy Hildreth, MD, FACEP / Navy
Serving on the GSACEP board as Councillor would be a fantastic way for me to continue doing what I love the most, serving others, especially those who have chosen to serve as well. While I had some opportunity to help with the simulation day for the annual meeting last year, I would like to be able to take a more active role. As Assistant Program Director at the Naval Medical Center San Diego, I have found that my involvement in the community is vital as I focus on teaching and developing our future EM leaders.
I personally think the biggest challenge for GSACEP members today is staying connected. I think it's essential for the leadership of the group to make engagement and involvement fun and easy, making the group an enjoyable and meaningful way to connect with others. Some ways to do this are harnessing social media, advertising and amplifying specific members and their accomplishments and attempting to foster more member collaborations.

LCDR Sean Stuart, MD / MC, USN / Navy
My reasoning for joining the GSACEP board is simply to make a difference on a larger scale. Over my career I've had the opportunity to positively affect our organization through numerous projects and initiatives; investing large amounts of time, effort and resources. However, each time I had wished it could have reached and affected a larger audience. Over the last 12 years I have taken larger billets, with greater spheres of influence, yet still seek venues by which I can contribute to a "larger good". As part of the GSACEP board, I hope to positively impact our organization; from active duty and reservists to those serving in our VA system.
The challenge to members of GSACEP is that we must contend with the inevitable, significant and yet unknown future changes both as physicians and government servants. Fear of the "unknown" is a well appreciated entity and can be a great source of distress. During these times of change the key is to consolidate, reinforce and strengthen our position as a voice. Members need to know GSACEP truly represents them.

MAJ Justine Stremick, MD/ MPH & TM / Army
I have been involved in GSACEP for the past three years as the editor-in-chief of the biannual newsletter, allowing me to view how the chapter functions and what they are able to do for their members.I am an assistant professor at USUHS and have worked with medical students both on shift and in the classroom. I am currently an Associate Program Director at Madigan where I have been highly involved in recruitment and curriculum planning. I deployed to Afghanistan where I served as Chief of the ED taking care of severe trauma and medical cases.

One of the biggest challenges that our members face is navigating an ever-changing military and VA environment while trying to stay current with their skill set, all while balancing their wellness and family needs. Tackling this challenge starts with listening to our members and using their concerns in order to drive solutions and change.

Resident Representative

Tarakarama Musunuri, MD / PGY1 / Army, SAMC
I look forward to learning from established leaders in the field of military medicine. A combination of my motivation to be an active participant and established experience as a leader in national organizations will allow me to be a successful board member in GSACEP. My past leadership experience includes: president of American Medical Student Association (local chapter), president of Student Association of Military Osteopathic Physicians and Surgeons (local chapter), treasurer for Arizona College of Osteopathic Medicine Student Council. In all these various leadership experiences' I took great personal fulfillment from advocating for my fellow students, disseminating career relevant information and being an avenue for students to express concerns. As a board member of GSACEP, I hope to have the same positive effect for my fellow military resident physicians.
President Elect
LCDR Grace Landers, MD / Navy
Over the past year, I have been welcomed as GSS 2021 Conference Co-Chair and voting Councillor. The first virtual symposium presents many learning opportunities as we build program continuity for the future. It has been an honor and pleasure to work with our staff and members across the globe to deliver an effective online platform. I remain grateful for the mentorship opportunities and would appreciate your vote of confidence. From the beginning as a USU medical student, my heart has been set on advocating for opportunities for operational physicians. I served on the USAFP Board of Directors and the Commission on Continuing Professional Development for the AAFP until internship graduation in 2012. Following graduation as an Undersea Medical Officer, I served with Naval Special Warfare Group THREE until 2016 when I returned to Naval Medical Center Portsmouth as a resident in Emergency Medicine.
In residency, I was the Primary Investigator for research on hemostatic agents in a prolonged field care environment and Resident in Charge of the Bio Skills lab, with focus on our Orthopedic Trauma Curriculum and ECMO. Following residency, I advocated for 80 personnel as the 2nd Medical Battalion Unit Commander for NMRTC-Portsmouth, while completing the Faculty Development Program for Emergency Ultrasound. During the summer of 2020, I attached to Combat Logistics Battalion-26 as the MEU Surgeon and Director for Emergency Ultrasound-NMC Camp Lejeune. Throughout these experiences, I have seen first-hand the vast nature of the task representing you. This pandemic has brought to bear challenges well known to our members and we have triumphed as service-oriented communicators with grit. GSACEP is a flexible group with committed and talented people; I welcome the opportunity to represent you.
GSACEP has a history of advocating for our members. This platform has only strengthened with the recent development of our chapter's strategic plan. However, the transition to DHA and workforce uncertainty due to the pandemic present even greater challenges for our members as they navigate their future. My hope is that GSACEP continues to provide a tri-service and federal network of camaraderie and shared purpose. My desire is to foster cooperation and collaboration across the uniformed and civilian components of our membership, ensuring we present a cohesive voice at the national level. Stability and connection promote wellness through this lifelong calling of medicine and government service.
Returning for another term: Dave McClellan, MD, FACEP - Secretary Treasurer
GSS21 - CME content available until April 1, 2022!
You've probably heard by now- GSS21 was kind of a big deal.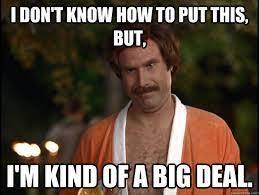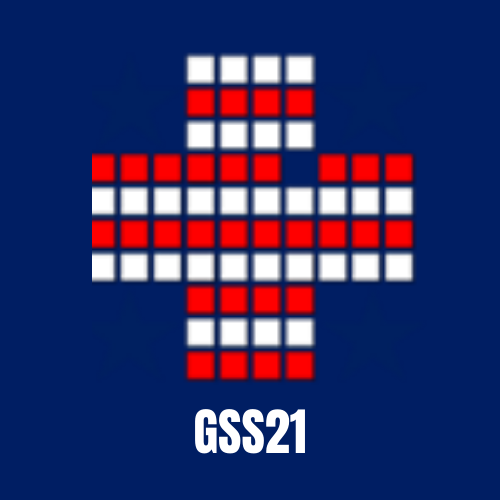 If you missed the live days of the event, that's OK- you can still get up to 17 hours of CME from the recorded sessions! And we are even putting a few together as Podcasts. This content will be enduring material for the next year, and the pricing for members is less than $6 /per hour of CME!!!
*Accreditation statement at bottom of email

Register here, and hop on anytime in the next year. We have tox updates, operational topics, leadership tools, and more! Your dollars go to the continuing goals of the Chapter to provide high quality education to EM physicians at every stage of their career.
We also have the following free prep course from John McManus, MD FACEP & former board member:
Military colleagues - giving away a free "Abnormal Vital Signs" review for the new EM boarding process for the military / GSACEP folks interested. Use the coupon code - CV456Y
Speaking of GSS - Save the Date for next year!
March 18 - 21, 2022 - Orlando, Florida