Complete Story

09/24/2021
Experience of the SOCEUR Surgeon in response to the COVID first peak in Stuttgart, Germany
COL Jay Baker, MD
As an emergency medicine resident, I never imagined working for Special Operations Command Europe (SOCEUR), a two-star headquarters in Stuttgart, Germany, much less one that turned me into an international jetsetter. Since taking over this position in summer 2018, I've traveled for work to 11 European countries, with my family to seven more, and back and forth to CONUS several times yearly. I had briefly given up clinical emergency medicine again to live a globetrotting, expat way of life and was really enjoying it.
That high-flying lifestyle all changed the last week of February upon returning from a brief TDY in Belgium. Despite the first reporting of a COVID-19 case cluster in Northern Italy, it was hard to comprehend the sudden war footing taken by my fellow command surgeons. A couple of full days racing to catch up convinced me to turn my small staff into a full-time coronavirus information processing machine, and we just managed to keep the epidemic inside medical lanes for a few days more.
As COVID cases in Germany doubled every three days, I grew uneasy. My staff swam against the tidal wave of information that was rapidly swelling and I recognized a full SOCEUR staff effort would be required. To the great credit of the J3 operations officer, he embraced the ambiguous threat from the moment I walked into his office and announced, "Marcus, this is real." SOCEUR began operating from that moment to implement USEUCOM's Plan for Pandemic Influenza and Infectious Disease, and has been going gangbusters since that day.
The viral threat grew exponentially as SOCEUR and the rest of the US military community in Europe raced to stay ahead. Reported cases in the local area grew in two weeks from 35 to 600, and some quick napkin math showed that cases would reach 10,000 in two more weeks if doubling continued unabated. Around this time, President Trump announced the travel ban from most of Europe, and the first cases in US Army Garrison Stuttgart started trickling in. Two buildings away, a super-spreader unwittingly unpinned a viral hand grenade that ended up taking out a significant amount of personnel both for isolation and quarantine. This unlucky event reached over to SOCEUR and took out our first couple of COVID-positives too. Game on.
For all of us who've deployed, we know war is deadly serious business. We've seen and followed combat arms officers lead troops into battle, readied ourselves, and responded quickly and expertly according to the need. The first several weeks of COVID response was no different, but for the first time medical was suddenly thrust to the tip of the spear as the main effort.
At a staff headquarters against this particular enemy, our task simply came down to knowledge management and execution. The volume of meetings and emails were incredible, as we fought to keep up with the news, the literature, CDC guidance, daily orders from two 4-star headquarters, and the hasty preparations of Garrison command. We churned and jammed out the products and guidance SOCEUR needed to respond effectively to a pandemic emergency, drawing up prevention products, case identification products, quarantine and isolation products, tracing and cleaning products, reporting products, and tracking products to monitor country-level risk across the area of operations. Not only were we flying the airplane while building it, we were drawing the blueprints too.
Just in the nick of time, as Garrison shut down and SOCEUR implemented mission critical manning, we set the medical framework before losing half my office to isolation and quarantine for 14 days. Despite being ill, my team worked from home, eventually managing more than a handful of COVID-positive personnel and many, many more in quarantine. Meanwhile, Germany had shut down too, progressing through various stages of public health measures, from canceling schools to shutting groceries, etc… you know the rest.
SOCEUR has since returned to higher manning levels with no permanent losses or even real scares across the command. We're adjusting to the new operating environment and are increasing the readiness and capabilities of our forward deployed SOF elements. For example, we're pushing CPAP and more oxygen to our medics downrange.
Eastern Europe apparently learned from its western neighbors and has achieved much lower infection rates, at least for now. Our top concern is helping our deployed teams weather the following peaks, which, if the example of the 1918 flu pandemic is any clue, could be far greater. Strange bonus, I've become a pandemic emergency epidemiologist along the way.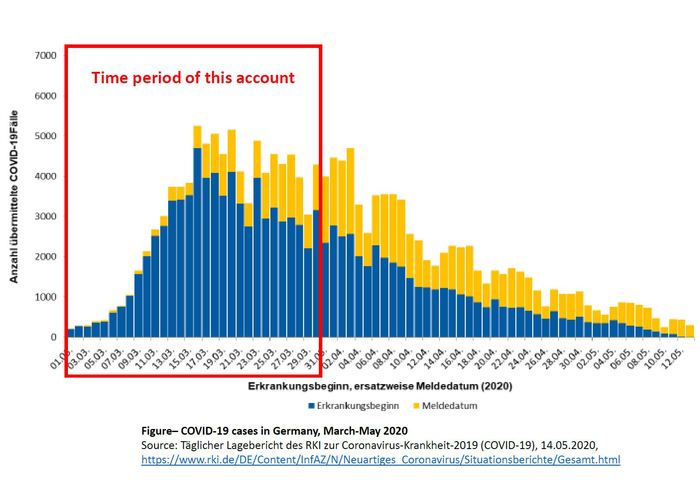 ---