Complete Story

01/02/2018
GSACEP Board of Directors Election Now Open
Choose your leadership for the coming year
Cast your ballot today!
Create your own user feedback survey
President Elect Candidates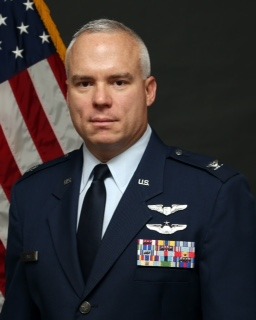 Col Julio Lairet, DO, FACEP
I am seeking to serve as President Elect for GSACEP for the 2018-2019 term. I have been honored to contribute to furthering our chapter for many years serving as a Resident Representative, Conference Co-chair, Transitions Committee Chair, Past President and Councilor. As I reflect, I realize that we have not reached our potential and have yet to break through the glass ceiling on what we can achieve as a chapter. It is for this reason that I have chosen to run to represent you as we take our chapter to the next level. As a member you will decide who you believe is the best person to represent you in this important leadership position. In that effort I believe that it is important that you learn a little about me and some the experiences and leadership opportunities that I have been afforded over the years giving me the experience to continue to move our chapter forward if given the opportunity.
My military career began in 1989 when I enlisted in the Oklahoma Air National Guard serving as an Aeromedical Evacuation Technician with the 137th AES. This early exposure to military medicine solidified my decision to apply for the Health Professions Scholarship Program as I was accepted into medical school. My active duty career began in 2001 after graduating from medical school. I completed Internship at Andrews AFB and Emergency Medicine Residency at SAUSHEC in San Antonio, Texas. After residency I was selected to complete a sponsored fellowship in EMS at Indiana University School of Medicine. Upon graduation from fellowship I returned to Lackland AFB as faculty for SAUSHEC as well as taking on the role of EMS Medical Director for the Wilford Hall Medical Center Ambulance Service. While I was on active duty I was afforded the honor of serving in many leadership positions including: Associate Program Director for the SAUSHEC EMS Fellowship, Medical Director for the Critical Care Air Transport Team Pilot Unit, Chief Consultant for Critical Care Air Transport to the Air Force Surgeon General, as well as the first Director of the Air Force 59th Medical Wing En Route Care Research Center at the U.S. Army Institute of Surgical Research.
In 2012 I transitioned from active duty to the Department of Emergency Medicine at Emory University where I currently serve as Assistant Professor of Emergency Medicine, Associate Program Director for the EMS Fellowship, Medical Director for Metro Atlanta Ambulance Service as well as the Research Director for the Atlanta VA Emergency Department where I also work clinically as teaching faculty. In 2012 I also transitioned my military service joining the Georgia Air National Guard where I currently serve as the State Air Surgeon for Georgia. Under this role I serve as the senior Air National Guard medical officer in the State of Georgia with a range of responsibilities. Among them, I serve as a consultant to The Adjutant General of Georgia and the Assistant Adjutant General - Air for all medical issues. I also have the responsibility of advising both line and medical leaders regarding medical personnel issues and programs as well as overseeing all force health protection requirements for more than 2,800 Georgia Air Guardsmen. During disaster events I also serve as the focal point at State Headquarters regarding Georgia Air National Guard medical capabilities related to Homeland Response and medical support to civil authorities.
Through my experiences and opportunities I find myself in a unique position of understanding many of the challenges that we face within Military Emergency Medicine, VA Emergency Medicine and the Guard/Reserve components. These experiences will allow me to represent and advocate for the interests of our membership as we move forward. Our chapter is currently the eighth largest within ACEP. As such, we have an important voice that allows us to advocate for our membership ensuring that our interests are on the forefront of the college. If given the opportunity to serve as president elect for GSACEP, I will be wholly committed to representing our common causes in the advancement of our profession.
Thank you for your consideration.
Julio Lairet, DO, FACEP
---
MAJ Brett Matzek, MD, FACEP
I appreciate your consideration as I run for GSACEP President Elect. I have been a member of ACEP since I started medical school but became active in the chapter in 2013 when I was selected for the GSACEP Leadership and Advocacy Scholarship. This opportunity opened my eyes to the inner workings of ACEP and of the chapter. Following the fellowship, I was hooked and continued as a Councillor for the next 4 years. I have served on several committees including membership, conference, history of military emergency medicine and have contributed to the EPIC on multiple occasions. As one of the largest chapters with over 2000 members, GSACEP has a huge voice at national ACEP. You will find GSACEP members at all levels of the national ACEP leadership including multiple board members, council speaker and vice speaker and even a past ACEP president. The continued mentoring of young leaders is essential to ensure that our current status as leaders within ACEP continues. I was one of those physicians that was mentored by our chapter early on and am ready to pay it forward. Our chapter has a unique mission, we do not only represent those bound by a state's borders. We cannot always compare our goals to those of other chapters. Our essential task is to ensure that the voices of federal providers are heard by ACEP. Our secondary mission must be to foster networking within our ranks. We are obviously spread out all over the world. By continuing to improve our social media and online presence as well as reviving the annual Government Services Symposium we can ensure that this goal is achieved. I look forward to continuing my service to the chapter in whatever capacity I can and would be honored to serve as the chapter's president. Thank you for your consideration!
---
Secretary Treasurer Candidates
David S. McClellan, MD, FACEP
I would like your vote for Secretary Treasurer of GSACEP. I have served in this office for many years and our chapter is stronger financially than at any prior time in our history. At a time in the not so distant past, we had less than 1 years' operating expenses in the bank and now we have 5 years of expenses , including all our outreach, scholarships, and meetings on hand. We have done this with some of the lowest dues in ACEP. We are conservative in our expenditures and have done well in fostering new chapter leaders. It has been a pleasure to work with our boards, past and present. You are a fabulous group of professional and I am honored to have been able to serve for so many years and would like to continue to do so!
---
Councilor Candidates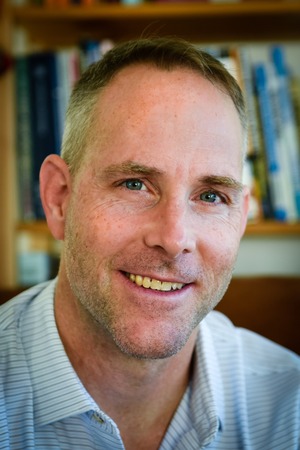 COL (RET) J. Dave Barry, MD,FACEP
You've given me the privilege of serving as your Councilor over the last two years and I'd like the opportunity to continue to advocate on your behalf. As a GSACEP Councillor, past President, and member of the Board of Directors, I've helped to revise our annual awards, contributed to the development of a fellowship to mentor future leaders, authored a resolution supporting veterans and family members by publicizing diagnosis, management and treatment options for PTSD/TBI within our specialty and provided leadership, influence and camaraderie. Through these experiences, I've learned a great deal about military and VA emergency medicine, our obligations as advocates for our members and patients, and the importance of GSACEP serving a central role on the national EM stage. I'd like to apply these lessons by continuing to advocate for GSACEP, and you, in the role of Councillor next year. I had a well-rounded active duty career that included academic, operational, deployment, clinic, and hospital-based assignments with triservice exposure both in CONUS and overseas. Last year I retired from active duty and transitioned to an associate directorship at the Long Bach VA Medical Center where I continued my GSACEP service as a government VA employee. I hope you agree, this broad experience gives me a unique perspective to represent the wide-range of DOD and federal physicians that make up our diverse chapter and enables me to effectively advocate for our interests in the national arena. Thank you for your consideration.
---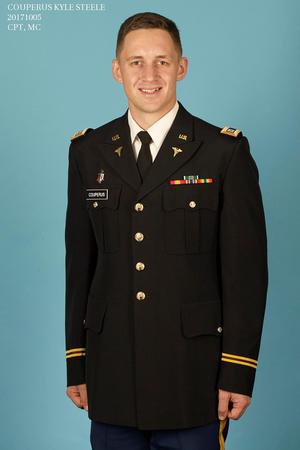 CPT Kyle Couperus, MD
This chapter is replete with members in some of the most unique, interesting, and influential Emergency Medicine jobs in the country. I want to help channel your perspective and opinion to the ACEP council floor. Together we can work to strength our voice, improve your practice, and navigate the complex issues surrounding the care we give our patients, soldiers, veterans, and communities. Collective development of resolutions, reasoning, and positions will give a clear path for those who cannot attend - to still have their voice heard. Although I am graduating residency from Madigan Army Medical Center this Spring, I have had the opportunity to learn how to fulfill these goals. I have advocated on patient care and billing aspects - at the State and National level. I have also attended Council Meetings as an alternate and traditional councillor. In addition, through my current role as Chair of the GSACEP Mentorship Committee we have been able to provide mentorship resources to dozens of medical students and residents, including several residents in civilian deferred positions. I would like to develop a PodCast to better communicate with you regarding opportunities and developing policy. In addition, we have built a small Military EMDocs facebook page that I hope will allow for more robust discussion around some of Emergency Medicines more challenging issues - so when the council meets - we can effectively champion the collective power and opinions we hold. If elected, I promise to remain dedicated to serving you through this role. I humbly request your vote for GSACEP Councilor.
---
CDR Gerald Delk, MD, MBA, FACEP
What separates me from other candidates is my array of military service amongst the various branches, the unique perspectives acquired through each of them, and my ability to coordinate a seamless operation within a joint service environment. This leadership experience in joint operations is necessary in assuring proper representation amongst all GASCEP members.
I completed my Emergency Medicine Residency training at Darnall Army Community Hospital at Ft. Hood, Texas in 2001, mentored by both Colonel Marco Coppola and Colonel (Retired) John McManus. Upon completion of residency training, I was stationed at Landstuhl Regional Hospital and completed two combat tours, first in Kosovo in 2002, and then in Iraq as a battalion surgeon for 1-36 INF, 1st BDE, 1st Armored Division from 2003 to 2004. While there, I was promoted to the rank of major and received the Bronze Star, Army Commendation Medal, and Combat Medical Badge, and for my unit's accomplishments, 1-36 INF was awarded the Presidential Unit Citation for combat operations in Sadr City, Najaf, and Karbala, Iraq.
After completion of my Army commitment, I transferred to a civilian staff position with Emergency Service Partners in Austin but remained involved with GASCEP. I completed my Master of Business Administration degree in Health Management in 2009. With my MBA, I founded two successfully businesses in Texas Jurisprudence Prep, LLC and Designated Doctor Outsourcing, LLC. However, my passion for military service inspired me to accept a direct commission into the United States Navy Reserve. In 2013, I volunteered for my third combat tour and was mobilized to Kandahar, Afghanistan where I served as a trauma team leader at the Role 3 while simultaneously acting as MASCAL director and the EVAC coordinator.
Upon my return, I was selected as the Specialty Leader for the Navy Reserves in June 2014 by the Navy Surgeon General, and completed JPME Phase 1 at the Navy War College. Each experience provided an opportunity to lead my community both professionally and militarily. I soon deployed (July 2015) with Special Purpose Marine Air Ground Task Force - Crisis Response - Central Command 16.1, serving as the Task Force Al Asad Surgeon. Ultimately, I led a Combined Joint Damage Control Resuscitation team (Army and Navy), providing medical support during six offensive operations by Iraqi security forces against Da'esh in the Euphrates River Valley. During the deployment, I earned the Fleet Marine Force Warfare Officer insignia and soon completed Marine Command and Staff College as a distinguished graduate in 2017, ancillary to my experiences in Iraq with the Marines. Between and during the mobilizations, I opened several successful primary care facilities: Vital Care Urgent Care (three locations) and Vital Care Family Practice (two locations), which offer quality medical services to the people of West Texas.
In summary, I possess the necessary background both in terms of active duty and reserve military medicine, civilian practice, business enterprises in primary care medicine necessary to represent GASCEP members with the broad interests of our national organization in emergency medicine. Military emergency medicine physicians are at the forefront of our nation's wars while providing care for those who protect our country's national security interests. As the scope of our military conflicts changes from conventional wars to small wars of all types, combat medicine must transform to
support the various platforms and capabilities for which we practice medicine abroad. The lessons learned on the battlefield with combat casualty care continues to change how we practice medicine at home. Therefore, it is imperative that GSACEP members representing the military community remains vocal, and actively engaged. By continuing to fill key leadership positions within our national organization, our voice from within both the active duty and reserve communities will continue to resonate while preserving our role as leaders within emergency medicine.
---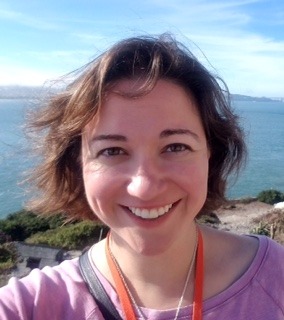 Capt Toni Helbling, MD
Hi! I am active duty Air Force currently stationed at Travis AFB, recently returned from Osan AB in South Korea. In seven years of engagement with ACEP, I understand many of the issues that affect government services emergency physicians and can hit the ground running. I look forward to continuing to sustain and develop a national EM community where the unique experience offered by and challenges facing VA and military physicians are valued and supported.
I am eager for the opportunity to represent you at the ACEP Council. As a national ACEP committee chair, I am engaged in the business of ACEP. For the past year, I have served as your Epic newsletter editor. I am committed to GSACEP and the work we do, and look forward to seeing many of you in Tahoe this March! Thank you for your consideration and support.
---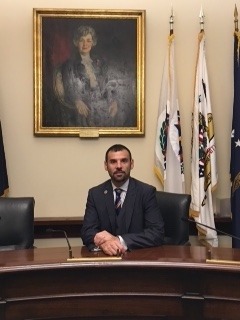 Chad Kessler, MD, MPHE, FACEP
It would be my distinct honor to represent the Government Services Chapter of ACEP as a 2018-19 Board of Directors member and Councillor. I have served the College in multiple capacities over the past several years including Councillor, Board of Directors Member and, most recently, as President/Immediate Past President of the Chapter. We have grown our membership over the past few years including more VA members allowing us to gain more seats at Council which offers us a stronger voice as a Chapter. This year I am honored to serve as the Chair of the Tellers, Credentials and Elections committee and represent Government Services with pride. It will be a pleasure to serve alongside John McManus and Gary Katz at Council, two outstanding Government Services leaders up on the podium. I would very much like to continue my service to the College by strengthening the ties between DoD and VA with the upcoming Cerner EMR connection as well as our pathway to career opportunities post separation/retirement. Again, it would be a privilege and my honor to continue service to the Government Services chapter of ACEP with passion.
---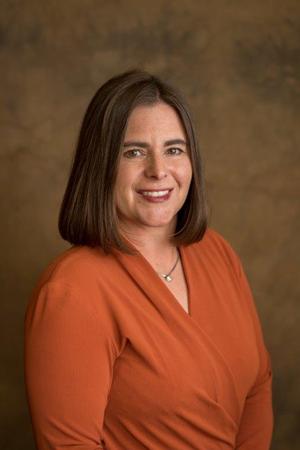 LtCol Torree McGowan, MD, FACEP
It has been my privilege to serve on your Board of Directors for much of my emergency medi-cine career, and I ask your indulgence to continue serving you as a Councillor for the next two years.
I was honored to serve as your chapter President, and am proud of the expanding size of our chapter and increased member participation during my tenure. I have also served as the Communica-tions Committee Chair, Conference Committee Co-Chair, and am currently leading the History of Military Emergency Medicine project. I also serve on the national ACEP Public Relations and Online Education Committees.
Our chapter's future is being shaped by ongoing deployments, changing CME funding and re-quirements, new technology, and new opportunities for social networking. I am constantly energized by the intelligence and commitment of our members, and feel as though I have more talent to give. If I am chosen to serve again as your Councillor, I will continue to bring my enthusiasm to our chapter. I will strive to bring value to our members through new networking opportunities, high quality military spe-cific CME offerings, and connection with our past leaders through our History of Military EM project.
Thank you for your confidence in me in the past, and I hope that I've earned it for the future.
---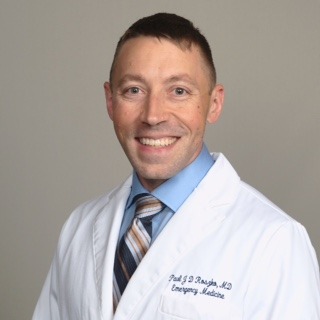 LCDR Paul Roszko, MD
I am a active duty US Navy emergency medicine physician stationed at the Naval Medical Center in Portsmouth, VA since 2015. I received my commission into the US Navy Medical Corps in 2006 and completed my emergency medicine residency at Rhode Island Hospital / Brown University in Providence, RI from 2010 to 2014. I then went on to complete an accredited EMS fellowship at Beth Israel Deaconess Medical Center in Boston, MA in 2015. Currently, I am appointed as the Navy Medicine East Medical Director for Navy Fire & Emergency Services and am the Director for the Combat Trauma Research Group at the Naval Medical Center. I am a core faculty member for the Naval Medical Center's Emergency Medicine Residency program and serve as the director of the EMS rotation. I also was deployed to the NATO Role 3 Multinational Medical Unit in Kandahar, Afghanistan in 2016 in support of Operation Resolute Support.
I would like to serve as a Councillor for the GSACEP Board of Directors because I am interested in healthcare policy and want to find ways to improve emergency medicine care in the United States and within the Military Health System. I have been regularly involved with GSACEP since returning from deployment, attended the Chapter meetings at the Leadership & Advocacy Conference and ACEP Scientific Assembly, and have worked on a project to facilitate the transition to Active Duty for medical students and residents who train outside of the military. I have and currently serve on the ACEP Public Health and Injury Prevention Committee and would like to find other ways to contribute and be involved with ACEP.
My current interests focus on research for combat casualty care, improving the provision and oversight of En Route Care for the US Navy, and improving the coordination of military and civilian pre-hospital care.
Thank you for your consideration of my application to serve as a GSACEP Councillor.
---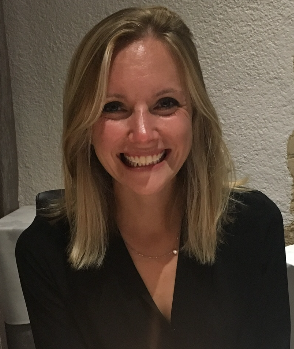 MAJ Laura Tilley, MD, FACEP
I am running for GSACEP Councilor this year. As a previous board member I served as Councilor and the Chair of the Membership Committee. At ACEP17, I worked with various chapter, state and national leadership to help pass a resolution supporting ACEP collaboration with the VA, DoD and IHS to encourage and facilitate their participation in state prescription drug monitoring programs. If elected Councilor again, I would like to continue working on policies to improve and advance emergency medicine practice within the government services.