Complete Story

12/19/2018
GSACEP Cannabinoid Task Force Seeking Members
Help GSACEP Advocate For Safe Use Guidelines
GSACEP Cannabis Task Force Seeks Members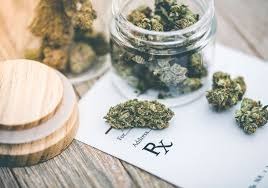 Dear GSACEP Members,
We are looking for interested and enthusiastic volunteers to help in the creation of a new Task Force within GSACEP.
For any of you who have attended the last several ACEP Council Meetings, read any recent EM publications, or watched the news, it has become increasingly apparent that the issue of medical cannabinoid research and therapy is becoming an increasingly hot topic.
At the most recent GSACEP Board Meeting following this year's Council Meeting, the Board recognized that some of the proposed uses of cannabinoids including the treatment of chronic pain, PTSD, and seizures, among others, may have benefits for many government service members, retirees, and their dependents.
In light of these developments, GSACEP has authorized the creation of a Cannabinoid Task Force to investigate the clinical and medico-legal aspects of CBD in the context of Government Services Emergency Medicine. The initial goal of this task force will be to provide the GSACEP Board with a report outlining the findings and providing recommendations to GSACEP regarding future action with respect to this topic.
While the GSACEP Board certainly understands the current legal barriers to simply researching or implementing these therapies within the confines of Federal service, there was a unanimous consensus that exploring the current medical knowledge and issues surrounding the research and use of CBD was one worth pursuing.
If you are interested in helping with this exciting project while becoming more engaged in our outstanding chapter, please contact me or reach out with any questions at aoburges@gmail.com.
Very Respectfully,
Adam Burgess, MD
CPT, USA, MC
GSACEP Resident Representative
CBD Taskforce Chair